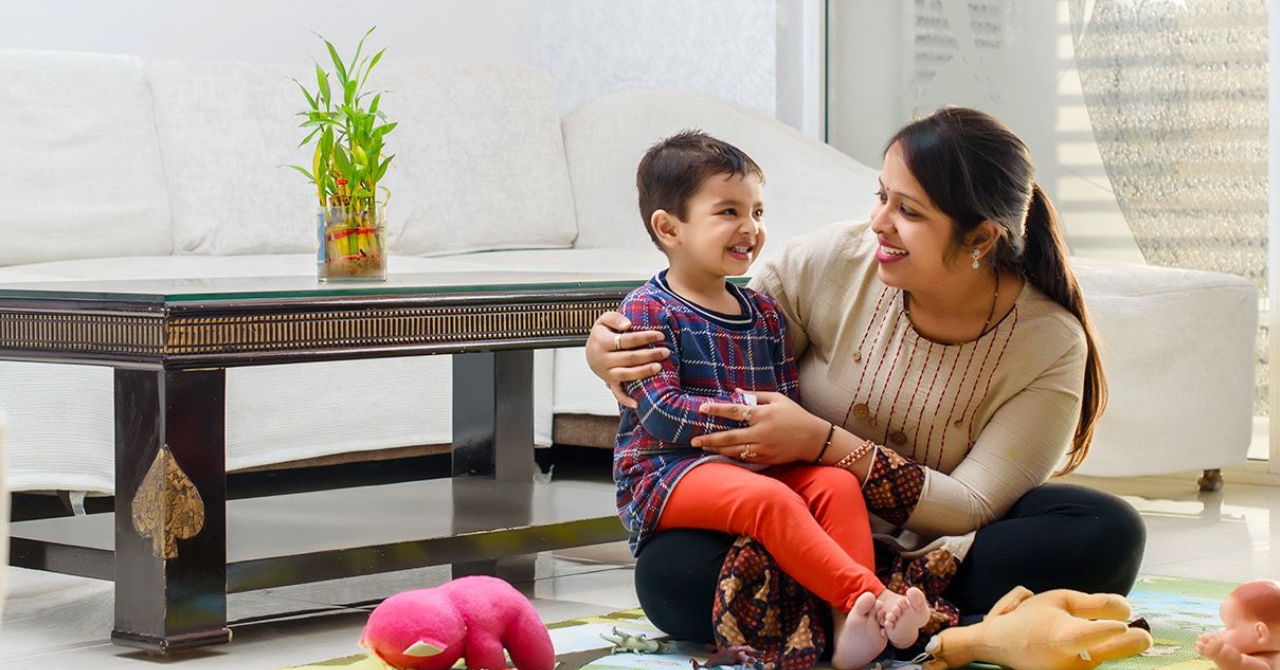 Child & Home
Foundations when strong lead to a life full of growth and stability. It is said that the child learns from the mothers womb and then while every step it takes it grasps something new from the surroundings. A child learns from anything and everything around, it's the grasping power it carries as it comes to this beautiful world. When the surroundings are child centric it reflects positively on the growth of the infant.
Home is the first and foremost factor in a child's life where he/she can experience freedom to behave the way they want to. Minds of children are very emotional and hence they get attached to the smallest factors of life. A child is emotionally connected with the space he lives in. Every factor in the home is related to that kid and reflects upon his/her personality. For a child, home is a space where there is love, affection and comfort. Let's understand how child centric homes are beneficial for the growth of a child.
First Learning Steps
Let's go back to the days when we were kids and how the smallest factor in the house served to the learning steps for us. As an adult now we can realize how these factors are important for our next generations to develop as a better person in the future. As a parent the first step that we take for our children is school and believe that learning happens in schools, but the first step towards learning happens at homes.
Homes that nurture their curiosity & boost cognitive skills.
Future is always more competitive than the present and we should be ready for the future that our children are going to face. Today's children not only have to compete with their peers but also have to be equally smart to work with artificial intelligence. Keeping this in mind, school teachings won't be sufficient for a child's complete development, kids have to be smart, competitive, creative and spontaneous for challenges in future. Child centric homes pay attention to the cognitive development of a child.
A scenario that is most common in every house today is both parents are working and their children spend maximum time in front of the screens losing their growth years in just intellectual learning. Child centric homes are designed in such a way that your child will be well-equipped with all factors of life. Gardens, swimming pools, indoor game zones like badminton, table tennis, chess, reading rooms, meditation areas, cycling tracks and what not. All these factors help the child to connect with life beyond walls and help them grow in the competitive world. Also, a child starts developing it's likings in the very childhood. Having textual and peripheral learning together helps children to know about what they like the most and how to make spontaneous decisions in the moment of pressure. Today we see schooling has taken a new route of online learning where paying attention to every factor isn't possible and hence meeting people around, getting to know other kids and their strengths help them grow and develop themselves.
Develops their ability to be creative in a secured space.
Child centric homes have the right infrastructure for them to develop their skills and talents that are not taught in school. Being a parent is not easy but making wise decisions for the children is the need of hour.
Children are curious, intuitive towards anything and everything but that can get lost if not chanelized properly. It is said by the experts that the children that spend their time outside the home exploring various factors like nature, games, and activities are more confident, competitive and happy. Children are also lazy and lose interest very soon, channelizing them and showing the right direction is our task to perform.
Growing mentally and physically both are the vital factors of a child's growth. When children are physically fit and active they tend to pay more attention in schools, classes and learn academically with perfection. Guidance is important when it comes to raising a child, let's take a step to guide our young ones to the direction where they are happy, satisfied and secure.
A secured space that builds children socially and emotionally.
Home is a secured space to grow, with just a push your child can make wonders happen. In this world, children tend to lose confidence and start growing distinct. But having a secure home filled with loving and caring family, the right support and freedom to do what they wish to help them open up and grasp more. These emotional beings are attached to every small factor but when they grow with kids of their age and of different spheres they develop their social and emotional skills. As a parent how much you teach them to behave and act wisely, they learn that only by observing others. Child centric homes bring that shift and help the children develop all the skills that will shape their future, take them in the right direction, help them make choices and face consequences.
It's time to think wisely for the future of your little one and build an atmosphere where they can grow, learn, compete, fail, win and perform as per their wish. Let's be a part of shaping the future of the country and building a secure environment for our children.