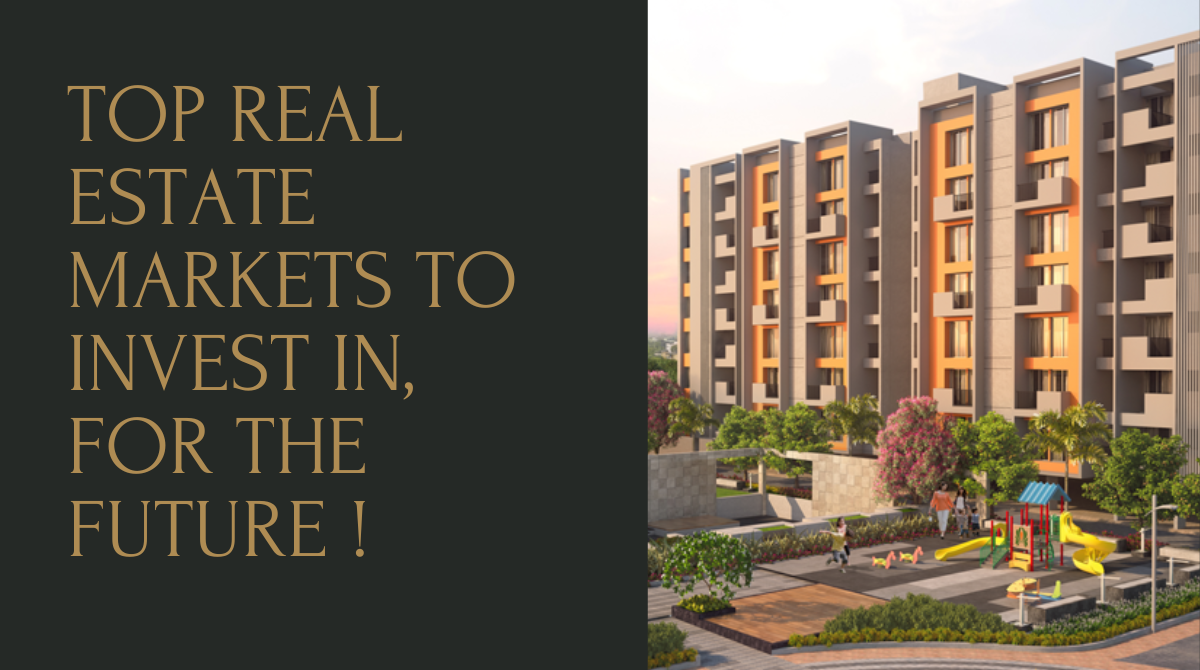 TOP REAL ESTATE MARKETS TO INVEST IN FOR THE FUTURE
As the economy continues to grow and the demand for quality living and workspace increases, real estate investment is becoming an increasingly attractive option for many people. If you're considering investing in real estate, it's important to choose the right location to maximize your investment potential. In this blog, we'll take a look at some of the top real estate markets to invest in for the future, with a special focus on the Chakan location in Pune.
Pune has long been a popular destination for real estate investment, with its strong infrastructure, growing economy, and great quality of life. Chakan, in particular, has emerged as a hot spot for investment due to its strategic location, connectivity, and the presence of major industries in the area. Chakan is home to some of the biggest industrial giants like Volkswagen, Mahindra & Mahindra, and Mercedes Benz, which has helped the area grow exponentially.
If you're looking for thebest project in Chakan , look no further than Sara Builders. They have a wide range of residential and commercial properties in Chakan that are ideal for both investors and homebuyers. One of their best projects in Chakan is the Sara City Township, which offers a great balance of affordability and luxury living. The township is located in the heart of Chakan and offers a variety of options for buyers, including budget homes in Chakan and high-end villas. The project is spread over 35 acres and offers a wide range of amenities, like a clubhouse, swimming pool, gym, and much more.
If you're interested in commercial property in Chakan, Sara Builders has got you covered there as well. They have a number of commercial projects in the area that are ideal for businesses looking for a prime location with great connectivity. One of their most popular projects is the Sara Business Center, which offers premium office spaces with world-class facilities.
When it comes to choosing the best township in Chakan, Sara City Township is the clear winner. With its wide range of options, great location, and affordable pricing, it's the perfect investment for anyone looking to buy property in Chakan. And with Sara Builders' reputation for quality construction and excellent customer service, you can be sure that your investment is in good hands.
In conclusion, if you're looking for the best project in Chakan, Sara Builders should definitely be on your list. With their wide range of options for both residential and commercial properties, they have something for everyone. And with the growing demand for quality living and workspace in Chakan, there's never been a better time to invest in real estate in this area. So why wait? Contact Sara Builders today and take the first step towards a profitable real estate investment.