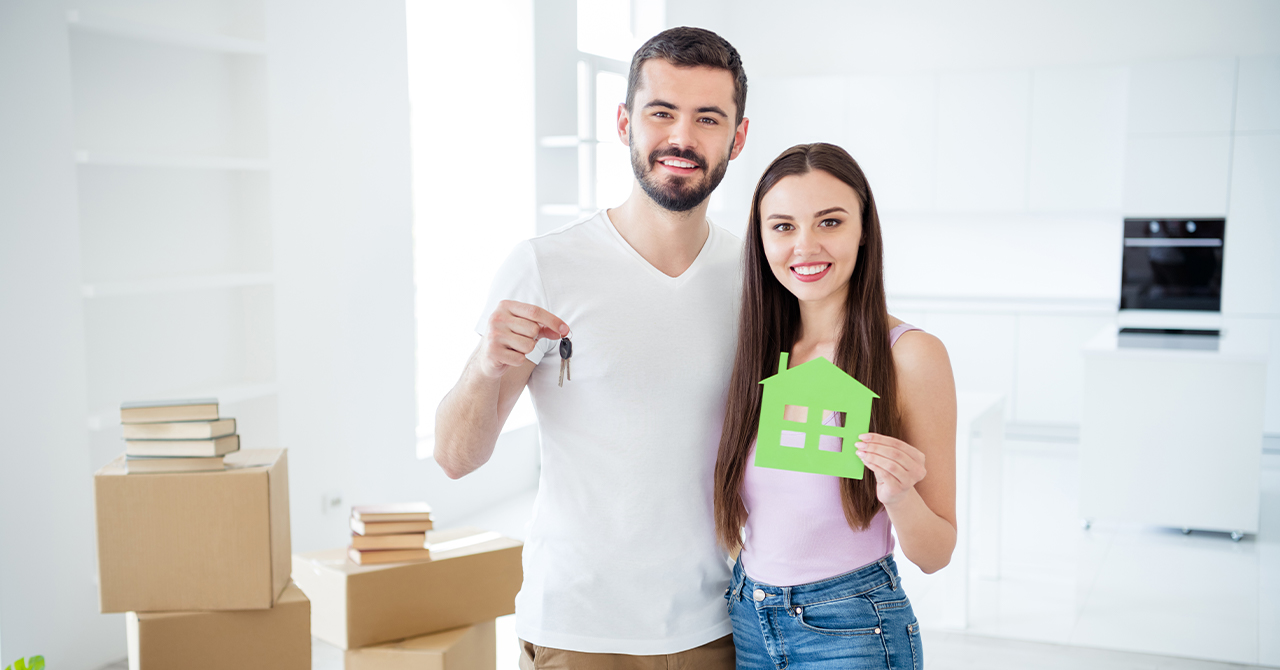 Introduction:
Home has always been a special place for all of us. In all spheres of life, some people are living in rented houses while some are dreaming to have their own. Since the advent of the pandemic, there has been a paradigm shift in the way individuals value home. Today, homes are not just dream spaces but a vital necessity for all. Millennials who formerly prefer to have rented houses have now started focusing more on acquisition.
Women in India have always been responsible for decision making when it comes to running the house or managing the finances. While man is considered as the one responsible for buying the home. But today, women are breaking the stereotypes. They are no longer the joint owner or influencer of the residential properties.
As per the recent study, 32% of home buyers across the country are single women, while 77% of women home buyers seek to own property. India is finally witnessing some great things as women finally stepping out from the shadow of patriarchy. In this blog, you will study what are the reasons behind rising in women home buyers and the many advantages of being a women homebuyer.
Reasons Behind Increase In The Female Home Buyers:
Today, women emerged as the second biggest group of home buyers in India. Whether single or married, women in India are now taking the lead to buy dream homes as they are becoming more financially stable and independent. It is one of the reasons why women are pursuing their dreams and making them a reality. The shift in trend is essentially visible in metropolitan cities like Mumbai, Delhi, Bangalore and Chennai.
The trend is also supported by the government introducing various reforms and the majority of banks by extending home loans at lower interest rates. Recently, Maharashtra Government announced to offer a 1% concession on the stamp duty charges if the home is registered in the woman's name. All these reforms and benefits have boosted the morale of women investors, home buyers.
According to a recent study by Economics Times, nearly 42% of women chose real estate as an investment asset, 30% chose fixed deposits and only 17% were interested in gold. We can clearly see how the women are more interested and making rational decisions that have propelled the rise of female home buyers.
Advantages Of Being A Female Home Buyer:
1. Benefits Of PMAY
Being a female home buyer, if you are not aware of the PMAY benefits for women then it is worth reading. Under the Pradhan Mantri Awas Yojana (PMAY), female buyers are kept under the preferred class. This scheme by the government doesn't discriminate on the basis of gender or marital status, hence even an unmarried girl or a first time female home buyer can apply and take advantage of it.
According to the PMAY guidelines, if the women hold ownership of the home then the government provides a subsidy maximum of up to Rs. 2.67 Lakh. This has enabled many female home buyers to buy their right home at a preferred destination.
2. Minimum Stamp Duty Charges
If you are a single woman buying a home for the first time or a female home buyer then here's good news for you.
Many states in our country are offering lower stamp duty charges for women as compared to men. Generally, stamp duty charges for female home buyers are comparatively less than 1-2% of what men have to pay. If you buy any property in Rajasthan then the government offers a 1% reduction in stamp duty while a 2% reduction by the Delhi government if you are a female home buyer. Recently, the Maharashtra government has also announced a concession of 1% stamp duty charges if the female holds the home ownership.
3. Home Loan Eligibility Gets Increased
In India, the majority of people buy homes through financed home loans as they are an effective and practical way to make dreams come true. Do you know? If you are applying for a home loan, banks and NBFCs evaluate the loan eligibility which primarily depends on the salary. But here's the magic of co-owning a house with women. The banks and NBFCs in such cases take both applicant's incomes into consideration which helps to increase the loan eligibility.
If you are a first-time buyer or dreaming to have an acquisition, consider the fact of co-owning a home with a female too.
4. Tax Deductions On Home Loans
In current times, women are also equally eligible for the deduction on home loans. If the property is owned solely by women, then they are eligible for deduction upto 1.5 Lakh. Despite this, if the property is owned by both husband and wife then both are eligible for a tax deduction. Additionally, if the property is rented out, then interest on a home loan is claimed against the net rental value in totality.
5. Interest Rate Gets Lower
To boost the shift in the trend and more female home buyers, several leading Indian Banks like SBI, PNB, HDFC Ltd and NBFCs have come to offer home loans with lower interest rates for women besides many lucrative schemes, offers and initiatives. This move by Indian Banks and Finance Companies encouraged many women entrepreneurs, executives, and even homemakers to make a home-buying decision.
Conclusion:
To summarize, now you understand how much government schemes and bank initiatives offer many such benefits to female home buyers. With the increasing financial stability and independence, women are solely capable of buying dream homes that offer them a dream living. The reasons mentioned in the blog explains why we are witnessing the rise in female home buyers and investors. The time has changed and the shift in the trend proved that women are no longer just a decision-maker or influencers by breaking the stereotypes of society.
Bibliography:
https://www.ashianahousing.com/real-estate-blog/advantages-of-being-a-woman-home-buyer-in-india
https://www.hiranandani.com/rise-in-the-female-home-buyers.aspx
https://www.financialexpress.com/industry/women-take-lead-over-men-in-buying-new-homes-this-is-the-key-driver/1889045/
https://www.sobha.com/blog/rise-women-buyers-indian-real-estate-market/