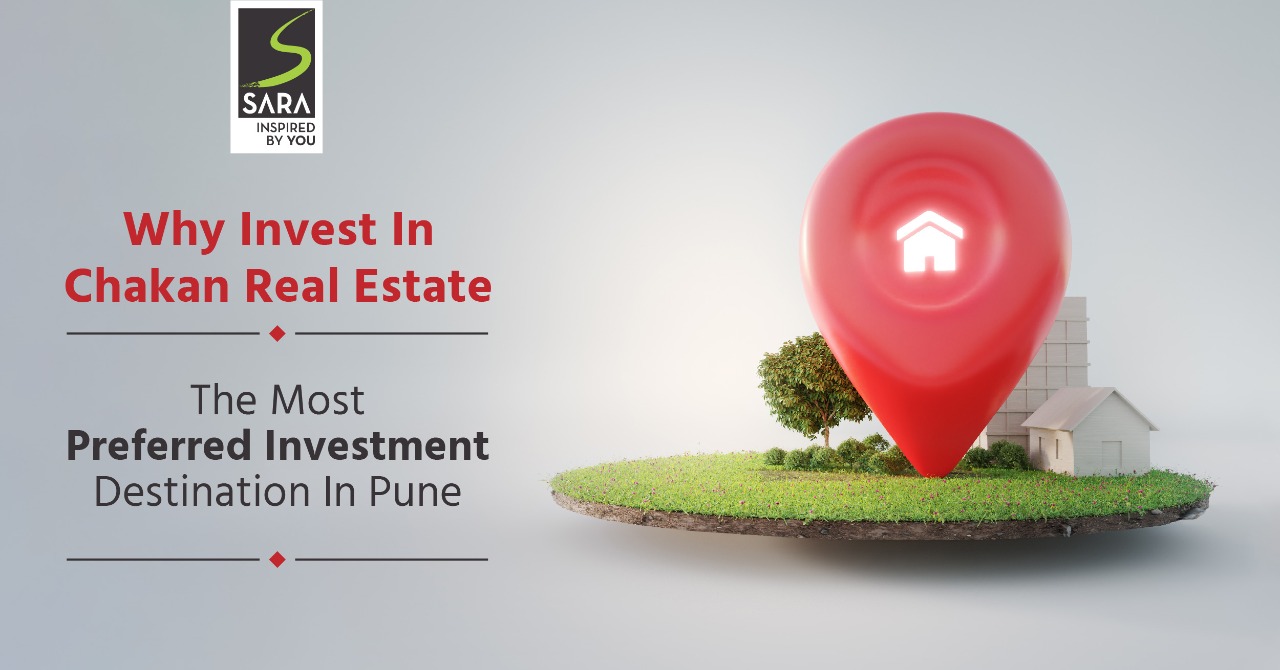 Chakan Real Estate Market: An Overview
When you think of Pune in the late 2000's, you think of Chakan as an industrial corridor with practically no residential projects in the vicinity. It was known to be an automobile hub and continues to do so but the one thing that has changed in the past few years is that it is now an emerging residential market. With the fast-paced industrial growth, families are not shying away from relocating to Chakan and building their home there.
The boom in various IT majors and multinational companies in Chakan has led to a sudden growth in the influx of the working population from all over the country. This has led to an ever-growing demand for residential projects in the area. The government wants to use this factor to their advantage and build as many residential complexes as possible so that they can modernize the area and develop it to fit the needs of the growing population.
With affordable housing options and excellent infrastructure, now is the perfect time to invest in property at Chakan.
Top 8 Reasons to invest in Chakan
Up and coming residential projects act as perfect investments since the pricing is reasonable and one of the biggest advantages is that it costs less to buy than a ready-to-move-in house. The area is witnessing a lot of new infrastructure development and announcements of projects even as top-notch automobile companies are making their way to the locality.
Let us tell you why Chakan should be on your list of investments in 2021.
1. Upcoming Business Hub
The upcoming developments, announcements of proposed development, soon-to-be-delivered residential stock and government initiatives act as an attractive factor for investors. There has been talk of major firms investing in land at Chakan to build industries. There will be a number of job openings and many of you can have a fresh start in your career.
2. Job Opportunities
The presence of reputed automobile companies has attracted foreign investors to Chakan. A wide range of opportunities have opened up for the younger as well as the older generation. A job switch or the start of your career, Chakan is where you need to be to grow professionally.
3. Location & Connectivity
Maharashtra State Road Transport Corporation (MSRTC) runs frequently in Chakan and further connects the locality with various parts of Maharashtra state and Pune Mahanagar Parivahan Mahamandal Limited (PMPML) buses connect Chakan to Pune and Pimpri-Chinchwad. Ease of connectivity and frequent public transport will add to your happiness and keep you stress free and energetic throughout.
4. Climatic Condition
Pune was always referred to as the retirement paradise since people loved settling here in their old age due to the perfect climate and the presence of greenery around. Even after the rise of industries and an increase in population, Pune still surprises us with its lush greenery and fresh clean air. We guarantee you will fall more in love with Pune every single day.
5. Excellent Infrastructure
Surrounded by the picturesque beauty of nature, Chakan has undergone a massive development in the past decade. It has witnessed remarkable growth in almost all sectors adding to a better standard of living for its residents. The state-of-the-art facilities add to the beauty of its infrastructure and can be considered as a good reason to invest in property here.
6. Top Grade Education and Healthcare Facilities
Education and healthcare are two pillars of society when it comes to building a life. Chakan offers top grade education and excellent healthcare facilities easing your stress and tension post your move to the locality.
7. Premium & Mid-Range Housing Projects
Since Chakan is a developing area, there are a wide range of residential localities you can pick from. Premium housing options as well as mid-range reasonable options are available to choose from. With these options in hand, you can pick the one most suitable for your needs.
Price trends in Chakan
Price appreciation- Around 20% in the last one year.
Current property rates- Rs 2,768 –Rs 4,205 per sq. ft.
Upcoming Advantages
Since Chakan is one of the most preferred automobile hubs in 2021, foreign investors have started showing a keen interest in the locality. This factor has impacted the decision of many soon to invest buyers and it should impact yours too. The involvement of foreign investors will give more importance to the locality and will attract more buyers.
The advantage of foreign involvement will lead to more opportunities rising in the city. The property holders can expect a healthy rise in property rate with the upcoming planned developments.
Apart from this, builders have the advantage of experimenting with designs and layouts in the city giving you more options to choose from before you decide to invest here.
Is It Worth to Buy a Property in Chakan?
Chakan promises good investment potential. Since Chakan is situated at a good distance of 30 kms away from the city centre, it is perfect for people who want to stay away from the hustle bustle of the city but still stay connected to the roots of Pune.
The Maharashtra Metro Rail Corporation will connect the Nashik Phata-Moshi and Moshi-Chakan routes to improve connectivity to the industrial town and with the arrival of this railway, you can expect complete connectivity from Chakan to the centre of the city.
With this being said, we assure you that buying property in Chakan will not only act as a good second investment for the coming years but will also be an optimum choice to relocate and build a life with your loved ones.
Where You Can Invest in Chakan
If you are working in the industrial area or even if you aren't, Chakan is worth your consideration when it comes to a good long-term investment. Over the last two years, property values in Chakan have shown a gradual growth. We believe in providing the best opportunities for you and your family. Invest in the below 2 properties for lifelong profit and potential.
1. Sara City by Sara Builders
This project has a 50-acre township and a convenient shopping arena with Poddar International School within the township making it easier for parents to supervise their children's academics.
City Plaza by Sara Builders
A perfect opportunity for commercial investments, City Plaza is the perfect project for your business to flourish. Let your career take flight with this investment and aim for the stars with City Plaza. Click to know more about City Plaza.