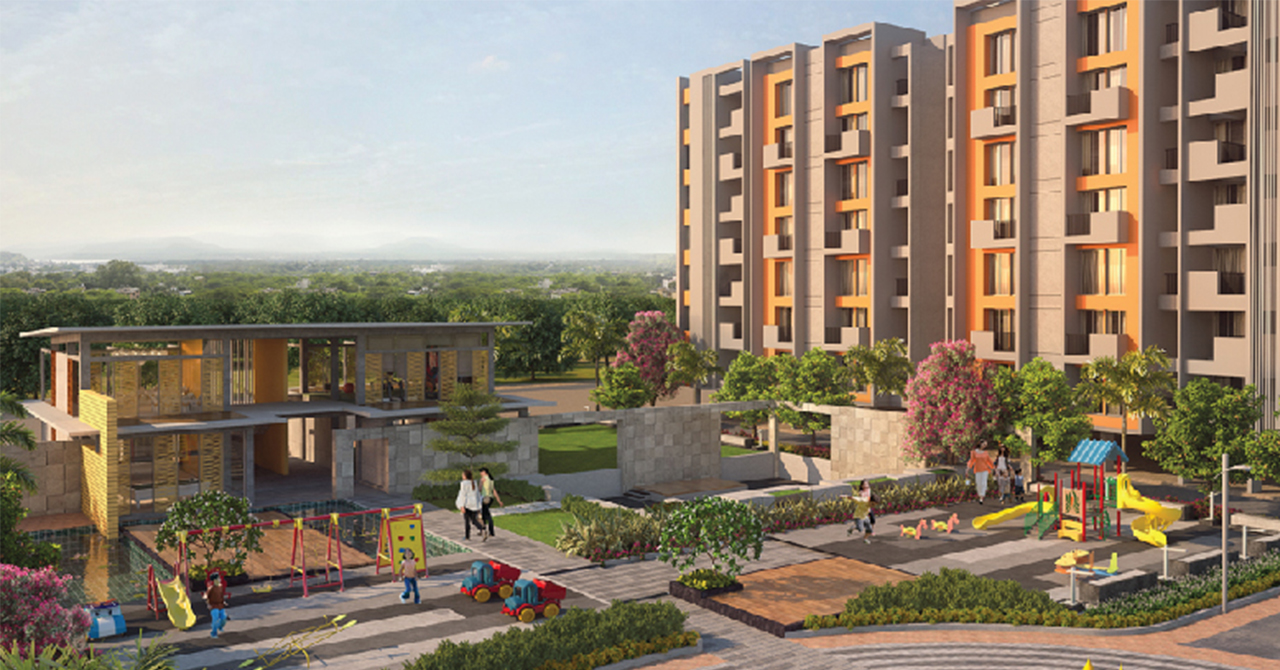 Introduction:
Upon reading in depth about the history of the Indian Real Estate industry, what we find is how it's undergone some drastic changes over the last few decades. For years and years, Indians have been living in a close-knit community. From smaller communities to bigger and better ones, everyone desires to stay close and surrounded by the people they share a bond with.
But today, with a rising population, the demand for residential projects have been surging all across the country. Professionals are moving from one state to another, one city to next in order to grab dream jobs by leaving their families behind. To deal with these new challenges, the Real Estate giants are crafting new and modern townships that are ready to move in and come along the silver lining of an elevated lifestyle.
We are sure everyone must've heard the word Township before. However, today township living has become the upcoming trend as it offers a happily sociable and community living. Townships are the extended version of homes where you meet with hundreds of new people and live like a family. In this blog, you will study more about Sara City and the reasons why it is one of the best townships to reside in Chakan.
Sara City Overview:
Sara City - The Modern Township Living In Pune, is a perfect example which offers a high-quality community living experience and upgrades your way of living. It is a place where every corner reflects design excellence and true craftsmanship, a place of world-class amenities, pristine surroundings, peaceful atmosphere and a lot more. Sara City consists of 1 RK, 1 BHK and 2 BHK homes & row houses in Chakan, Pune that are curated for your and your family's greater comfort.
Why Is Sara City One Of The Best Townships Of Pune?
For home buyers who are looking for ready possession homes in Chakan, Pune, must pay a visit to Sara City, as it is one of the best townships living in Chakan. Now, you may wonder what makes it different from others and why it is one of the best to live. Well, to make this easy to understand here are a few reasons that make it special from the rest.
1. It Is An Affordable Township
Yes, you heard that right! You don't have to dig holes in your pocket as you can still enjoy the dream living. We know, in today's world, where everything is expensive, it is hard for many to have a self-owned home. Taking that into consideration, Sara City is on a mission to provide shelter to all the people who dream to have their own houses by providing an affordable township to live in.
2. Has The Perfect Location For Professionals
Location is one of the most vital factors that needs to be considered while buying a new home. Chakan, ever since the 2000s is well-known for its Automobile Hub across Pune. If you are a professional from the mechanical stream then it is the best place for you to reside as it is a manufacturing Hubspot for many automobile giants like Jaguar Land Rover, Volkswagen, Bajaj Auto, and Mahindra & Mahindra and many more.
Besides this, many new IT and multinational companies are huddling up in Chakan, making it one of the major IT hubs of Pune.
3. Easily Accessible and Excellent Connectivity
We all wish to nestle in a place that connects to our dreams.
Many of us choose living in a home that offers us excellent connectivity to travel within and outside the city with less to no hassle. With access to Mumbai-Pune Highway at a stone's throw away, Chakan offers you the most convenient means of commuting. Whether it's the bus station you're headed to or have a flight to catch, Sara City places you close to all. Not only this, the Pune Junction - Nashik Road railway route also passes through Chakan.
If you are willing to get surrounded by all the transportation options and want to enjoy the smooth & less-time travelling, then Sara City is the best place for it.
4. Offers A Plethora Of Amenities
How can we forget recreational amenities that look after your overall development! At Sara City, dive into a world with an array of activities for kids that exhibit a marvellous experience with world-class amenities. Along with the Children Playout Area, witness a World-Class Gymnasium to crush all your fitness goals. A Club House for enhancing your social connection within the premises itself.
Don't miss out on the chance of experiencing a lush life here before all the units get sold! Just visit the website to know more about Sara City's 1 RK, 1BHK, 2BHK & Row Houses' prices at Chakan.
5. Shopping Hub At Your Doorstep
Feels amazing or astonishing? We show it sounds perplexing but Sara City has everything you need! It is a smaller city within the pulsating city of Pune that has every facility to fulfil your needs.
If it's day or night doesn't matter, your mood for shopping will always be high. Sara City has a dedicated shopping destination called City Plaza where you can shop at any time. Just step out of your home and visit an amazing place at any point desired..
Conclusion:
To summarize, now we think it's easy for one to understand the importance of a township in today's busy world. If you are planning to ever reside in Chakan, always think of Sara City's 1 BHK, 1 RK, 2 BHK & row houses at affordable prices now that are already aware why it is the best place to live in Chakan. It is a one-stop destination for all your needs and a perfect location for professionals. So what are you waiting for? Hurry up and book your homes in one of the most desirable townships of Pune today!
Bibliography:
https://www.mahindralifespaces.com/blog/aqualily-lakewoods-make-township-living-truly-remarkable
https://www.hiranandanicommunities.com/blog/ways-in-which-township-living-enhances-your-family-life
https://www.adanirealty.com/blogs/integrated-townships-the-residential-format-of-the-future
https://www.sarabuilders.com/media/blog/how-is-chakan-pune-for-living.html
https://www.namratagroup.com/blog/township-or-standalone-building-merits-of-a-home-in-township-project/