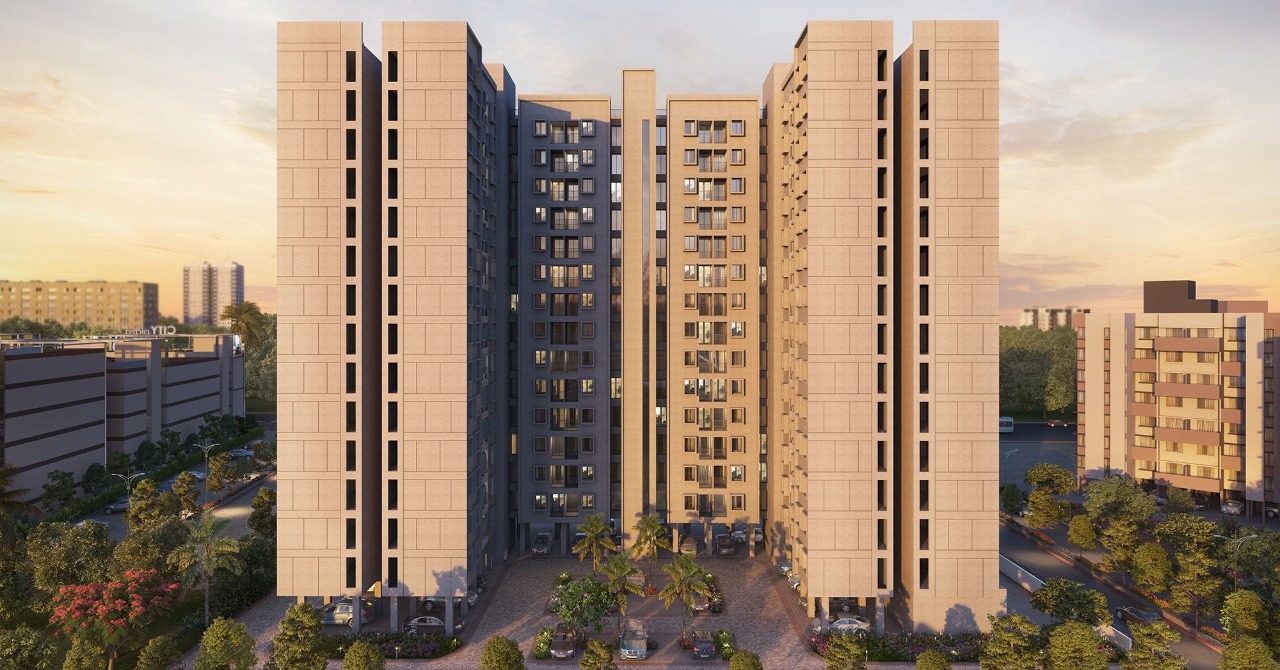 The Real Estate Sector is one of the fastest-growing and most recognized sectors globally. Its demand keeps increasing due to growth in the corporate atmosphere, rise in population, and urban and semi-urban accommodations. Generally, it comprises four sub-sectors i.e. Housing, Retail, Hospitality, and Commercial.
In India, the Real Estate sector is the second largest after the Agricultural Sector. Today's need of the hour for every Indian is that of affordable housing. Recently, PM Modi has launched the "Affordable Housing For All By 2022" mission, in which the goal is to provide everyone with their own houses. As per the ICRA study, the affordable housing sector would see a 30% rise in growth as compared to the overall real estate sector.
Nowadays, Townships are the most preferred place to live. Although the concept of townships is not new, modern townships offer you an advanced version of community living where all your needs are fulfilled within or a few distances from townships. In this blog, you will get to know more about township living, its advantages and one of the affordable township living in Pune's Chakan.
What Is A Township Living?
I know, many of you have wondered about what township living is and how it is different? But don't worry, here all your queries will be answered.
Township living means living in a larger community in a big residential space, crafted for hundreds of families. You can call it a Mini-City because it consists of numerous amenities and facilities that make it self-sufficient and you don't have to go outside for your basic needs. It has a world-class infrastructure such as schools, shopping malls, recreational spaces, office places, etc. that makes you travel within the premises only.
What Are The Benefits Of Living In A Township?
Townships offer you advantages in many ways. Let's dive to explore a few of them that impacts your living.
1. Better Resale Price and Returns:
When you compare standalone houses and buildings, townships stand out and score better than them because of the world-class amenities they offer while also keeping you at a hand's distance from everything you need. Since such projects are located outside the city, the cost of buying lands is much lower as compared to the main city and hence, helps to give better returns on affordable townships.
Also, as SEZs are also within the township, it attracts many employees across the city and gives you the ease of renting your homes.
2. Low Maintenance Cost:
As the home gets old, you need maintenance to make it look new. With rising prices of materials, the cost for maintenance will also increase. You have to maintain your house, which means you have to perform many activities like repairs, clean-ups, and even painting. This will cost a lot of money if it's a standalone house. But you can get rid of this and can save a lot of money.
In townships, maintenance costs for homes are pooled out from RWA, which helps to lower the overall cost and you don't have to dig your pockets too.
3. Incredible Living Experience:
Comfort and conveniences are the topmost priorities for any buyer today. By keeping this demand in mind, townships are crafted in a way that keeps you connected to all the civic and social amenities at a convenient distance from homes. Whether it's a school, workplace, shopping centres or hospitals, all facilities are available within the premises of towers only.
With its flawless craftsmanship and right elevation, homes are made with utmost perfection that reflects your personality and helps to elevate your lifestyle.
4. Better Work-life Balance:
Work is a part of our life but today professionals consider their work as life. Due to daily hustle and bustle, travelling through traffic jams makes them tired and restless which doesn't give them ample time to rejuvenate and spend quality time with their loved ones.
Considering this fact, townships are built on one of these main factors. Most of the projects are developed in the location where major employment hubs are few distances away from your home. It helps you to reduce travelling time and allows you to rejuvenate in the landscaped gardens or with the family.
Sara City : One Of The Affordable Townships Living In Pune's Chakan
If you ask the people living in Pune's Chakan today, in the late 2000s, it was an industrial area with practically no residential homes in Chakan.It is known for its automobile hub but in recent few years, these scenarios have completely changed, taking a developmental turn.
With rising IT and multinational companies, the demand for affordable housing in Chakan is also emerging with an increasing influx of working professionals from many parts of the country. Professionals across the country search for affordable homes in Chakan, Pune. Many residential projects at Chakan offer you dream homes in affordable townships.
Among them, Sara City is one of the affordable townships that offers 1RK, 1BHK, 2 BHK and Row Houses in Chakan as per your need. You may wonder what makes it so special compared to other homes in Chakan. Homes at Sara City offer you value for money. The mission is to deliver the highest level of customer satisfaction and to continue the promise of design excellence that elevates your lifestyle.
Conclusion:
To summarize, now you understand what township living is and how it plays a vital role in our day to day life. Not only this, the benefits of living in the township is somewhere running through your veins. If you ever think of buying affordable homes in Chakan, do consider Sara City that stands out from other affordable homes in Chakan.
Bibliography:
https://www.hiranandanicommunities.com/blog/affordable-homes-soon-to-become-a-reality-for-indian-realty
https://homecapital.in/blog/township-living-the-new-way-of-living
https://amanora.com/blog/5-benefits-of-township-living
https://www.ibef.org/industry/real-estate-india.aspx
https://www.hiranandanicommunities.com/blog/redefining-township-living-in-india
https://www.sarabuilders.com/media/blog/why-invest-in-chakan-real-estate-the-most-preferred-investment-destination-in-pune.html